Kirberger PC: a boutique law firm providing US visa and immigration services since 1998.
RSS
Follow @kirberger
Featured Article
Immigration Executive Action 2014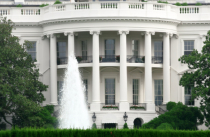 Below is summary of President Obama's Immigration Executive Action as announced on November 20, 2014. Some of the provisions discussed here require only memoranda to become operational, and others require agency regulation (the latter can be a lengthy process of 6 months or more) prior to implementation.
Note also that Congress and/or the Courts may block, amend, prevent or delay implementation of any of the actions listed below at any time prior to or after its effective date.
Business Immigration
According to DHS, the initiatives and policies listed below are intended to support the US's high-skilled businesses and workers by better enabling US businesses to hire and retain highly skilled foreign-born workers while providing these workers with increased flexibility to make natural advancements with their current employers or seek similar opportunities elsewhere. This increased mobility will also ensure a more-level playing field for US workers. Finally, these measures should increase agency efficiencies and save resources.
1. H-4 EADs
Employment authorization documents (EAD) will become available for eligible H-1B dependents. The regulation proposed in May 2014 on this issue is likely to be finalized in December 2014 or January 2015, at which time eligible individuals may apply for an EAD, similar to dependents in other nonimmigrant visa categories such as the L-1, E and J categories. (No EAD for dependents of O-1 visa holders has been proposed at this time.)
EAD eligible individuals will include H-4 dependents of principal H-1B workers who meet the following conditions:
Principal H-1B holder is the beneficiary of an approved I-140 (Immigrant Petition for Alien Worker); or,
Principal H-1B holder has been granted an extension of authorized period of stay in the US under the American Competitiveness in the Twenty-first Century Act of 2000 (AC21) as amended by the 21st Century Department of Justice Appropriations Authorization Act. AC21 permits H-1B workers seeking lawful permanent residence to work and remain in the US beyond the six-year limit in certain circumstances.
2. Entrepreneurs: Expanded National Interest Waiver (NIW) Eligibility; New Investor Parole Program
National Interest Waiver (NIW): Entrepreneurs, researchers, inventors, and founders will be eligible for the national interest waiver (NIW) green card category. This will be implemented through policy guidance. Note that these classes of individuals have always been eligible for the NIW (a 2nd priority employment-based immigrant visa category). But presumably, this means that the Government will more explicitly open the NIW to such individuals, making it accessible to a broader range of people.
Parole for Investors: Certain investors may be eligible for "parole into the US" or "parole in place" if already in the United States, for job creation purposes (this provision is extremely vague, and will presumably be explained at some later time. This program requirements may resemble provisions proposed in Bill S.744 passed by the US Senate June 27, 2013, which includes such criteria as receipt of funding via US venture capital at a certain level, annual revenue of a certain amount, and/or proven creation of a certain number of jobs within a certain time frame). Note that this provision requires regulation, which is likely to take a lengthy period (6 month or more) to formulate and implement.
3. Early Filing of Adjustment of Status: Enabling early filing of Adjustment of Status for those in EB quota backlogs to obtain portability and other benefits of I-485 filing
Individuals with an approved employment-based immigrant petition (I-140) waiting in the employment-based (EB) quota backlogs will be allowed to file for adjustment of status (I-485) to enable them to obtain the benefits of a pending adjustment, such as blanket work authorization (employment authorization document, or EAD), job portability and travel authorization. However, note that this provision requires regulation, which tends to take a lengthy period to implement (6 months or more). This is expected to impact about 410,000 individuals.
4. AC21: Clarification of "Same or Similar Occupation" for Purposes of Porting to a New Employer
DHS will clarify the meaning of "same or similar" occupation (with relation to porting to a different job than that listed on the I-140 while an I-485 is pending).
5. L-1B "Specialized Knowledge" Nonimmigrant Visa Category
DHS will release further guidance clarifying the criteria for L-1B "specialized knowledge."
6. OPT (Optional Practical Training)
DHS will extend the OPT period for STEM graduates of US institutions. This initiative will also require closer monitoring of graduates on OPT by US educational institutions. Other changes, such as allowing a STEM OPT post-master's degree when only the individual's first degree is in a STEM field, are also under consideration. These changes require regulation.
7. PERM Labor Certification modernization
The Department of Labor (DOL) will engage in a full rulemaking to "modernize" the PERM program. This may include a provision for premium processing.
8. Visa Modernization
A Presidential Memorandum will direct relevant US agencies to examine the current US visa system to ensure the best possible utilization of all available US visas under current US law. Also to be considered in this initiative are questions such as inclusion of derivatives (dependents of principal visa applicants) in annual visa quotas and the utilization of past unused visa numbers. These issues could dramatically impact the availability of immigrant visas in the near future.
9. Worksite Enforcement
The Department of Labor (DOL) will coordinate with other agencies regarding worksite enforcement activities.
---
Deferred Action and Expansion of Waivers for Undocumented Immigrants
Below is a summary of President Obama's Immigration Action provisions that provide benefits to undocumented immigrants.
1. Two deferred action programs, DAPA and an expansion of DACA, will benefit an estimated 4.4 million individuals
Deferred Action for Parental Accountability (DAPA)
Undocumented parents of US citizens and lawful permanent residents (of any age) who have been continuously present in the US since January 1, 2010, and who pass background checks and pay taxes due, will be eligible to apply for deferred action for a period of 3 years. Acceptance of applications for this program will begin in 180 days. Note that parents of DACA recipients are not eligible for this program.
Expansion of Deferred Action for Childhood Arrivals (DACA)
The DACA age cap will no longer apply (previously, DACA was limited to those under 31 as of June 15, 2012), and applicants must now have been continuously present in the US since at least January 1, 2010 (previously under DACA, June 15, 2007).
Note that, until this Order is implemented, DACA eligibility is limited to those under 31 years of age on June 15, 2012, AND entered the US prior to June 15, 2007, AND were under 16 years old at the time they entered the US. With this order, DACA eligibility will be expanded to cover ALL undocumented individuals who entered the US prior to the age of 16—not only those born after June 15, 1981.
DACA relief will be granted for 3 years (including those with pending renewal applications) instead of only 2.
Acceptance of applications will begin in 90 days.
2. Pending Proceedings and DACA/DAPA
Cases currently under proceedings will be reviewed to determine prima facie eligibility for the DACA program (as revised) and the new DAPA program. Cases of individuals eligible for these programs will be closed.
3. Expansion of I-601a Waivers
The provisional waiver under Section I-601(a) of the Immigration and Nationality Act (INA) will be expanded to include spouses and children of Lawful Permanent Residents (LPRs). In relation to this provision, DHS will expand and clarify the existing legal definition of "extreme hardship."
---
Other Provisions
1. Immigration Enforcement
With this immigration executive action, new memorandum will replace a number of existing memoranda on immigration enforcement. This memo will discuss three immigration enforcement priorities that will take immediate effect:
Suspected terrorists, convicted felons, convicted gang members and people apprehended on the US border;
Individuals who have been convicted of serious or multiple misdemeanors, along with very recent entrants (i.e., individuals who entered after January 1, 2014);
After January 1, 2014, individuals who did not leave the US under a removal order or who returned to the US after removal.
The new enforcement memorandum will contain strong language on the appropriate use of prosecutorial discretion. Most other related memos will be rescinded, the victims of crime memo and the USCIS memo on issuance of NTAs will stand.
2. Border Security
The Secretary of the Department of Homeland Security will announce a South Border campaign to more effectively utilize resources at the southern US border.
3. Immigration Court Reforms.
Immigration court reforms, including qualification of accredited representatives and ineffective assistance of counsel issues, will be implemented.
4. U/T Visas
Three more types of offenses will be added to the list of offenses for which DOL can certify for U status. T visa eligibility may also be modified in some way. No specifics were available regarding what will be added to the list of offenses.