Kirberger PC: a boutique law firm providing US visa and immigration services since 1998.
RSS
Follow @kirberger
Article
Immigration Penalties: Employers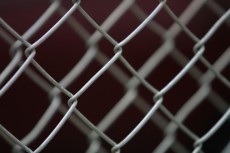 Employers have certain responsibilities under US immigration law during the hiring process, and penalties apply for violations of I-9 requirements. The US Congress added the employer sanction provisions in Section 274A of the Immigration and Nationality Act (INA) with the Immigration Reform and Control Act of 1986 (IRCA). Congress changed these provisions further in the Immigration Act of 1990 and the Illegal Reform and Immigrant Responsibility Act (IIRIRA) of 1996.
To comply with these provisions, employers must:
Verify the identity and employment authorization of each person hired after November 6, 1986. For employment in the Commonwealth of the Mariana Islands (CNMI), this verification requirement applies to individuals hired after November 27, 2009.
Complete and retain a Form I-9 for each employee required to complete the Form I-9.
Provisions of the above legislation require that employers must not:
Discriminate against individuals on the basis of national origin, citizenship or US immigration status.
Hire, recruit for a fee, or refer for a fee aliens he or she knows to be unauthorized to work in the United States.
Employers who violate the law may be subject to:
Civil fines;
Criminal penalties (when there is a pattern or practice of violations);
Debarment from US government contracts;
A court order requiring the payment of back pay to the individual discriminated against; and/or,
A court order requiring the employer to hire the individual discriminated against.
For details on civil fines and criminal penalties for I-9 violations, see USCIS Employer Penalties chart.
For more information on Form I-9, see the USCIS web site I-9 Central and the USCIS Handbook for Employers: Instructions on Completing Form I-9.