Kirberger PC: a boutique law firm providing US visa and immigration services since 1998.
RSS
Follow @kirberger
News
Chile Designated into Visa Waiver Program (VWP)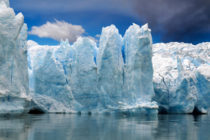 On February 28, 2014, Secretary of Homeland Security Jeh Johnson announced the designation of Chile into the Visa Waiver Program (VWP), thereby streamlining travel to the United States for eligible Chilean passport holders.
Beginning on May 1, 2014, eligible Chilean passport holders with both an approved Electronic System for Travel Authorization (ESTA) and an e-passport will be able to visit the United States without a nonimmigrant visitor visa.
"This announcement furthers our important partnership with Chile and will benefit the security and the economies of both our nations," said Secretary Johnson. "The addition of Chile to the Visa Waiver Program will enable us to work together to maintain the highest standards of security, while also facilitating travel for Chileans visiting the United States."
"The United States and Chile have a robust partnership–from advancing peace and democratic values in the hemisphere to supporting shared economic growth through trade and investment," said Deputy Secretary Higginbottom. "Today's move will continue to bring our governments–and, more importantly, our citizens–closer together, strengthening the foundation of our enduring partnership for years to come."
Chile will join 37 participants in the VWP–which permits visa-free travel to the United States for eligible travelers visiting the United States for 90 days or fewer for business or tourism. In Fiscal Year 2013, the VWP accounted for about 19.6 million visits to the United States, or approximately 60% of tourist and business travelers entering the United States by air.
In accordance with the VWP designation process, the Department of Homeland Security (DHS), in consultation with the Department of State, determined that Chile complies with key security and information-sharing requirements–such as enhanced law enforc3ement and security-related data sharing with the United States; timely reporting of lost and stolen passports; and the maintenance of high counterterrorism, law enforcement, border control, aviation and document security standards.
Like other VWP travelers, eligible Chilean passport holders will be required to apply for advanced authorization through ESTA, a DHS web-based system.