Kirberger PC: a boutique law firm providing US visa and immigration services since 1998.
RSS
Follow @kirberger
News
FY2012 China and India EB-2 Limits Reached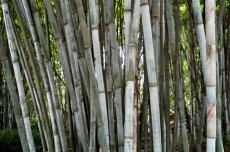 The annual Immigrant Visa limits for FY2012 China EB-2 and India EB-2 have now been reached. On April 11, 2012, the United States Department of State (DOS) notified USCIS that they would authorize no further Immigrant Visas for those EB-2 categories.
According to the American Immigration Lawyers Association (AILA), this is the "additional corrective action" forecast in Section D of the May 2012 Visa Bulletin.
USCIS will continue to accept I-485 adjustment of status to lawful permanent residence applications based on cut-off dates published in the April 2012 and May 2012 Visa Bulletins. However, the US Department of State will retain requests from USCIS service centers and field offices for China EB-2 and India EB-2 Immigrant Visas for authorization in the US Government's FY2013 (Fiscal Year), which begins on October 1, 2012.