Kirberger PC: a boutique law firm providing US visa and immigration services since 1998.
RSS
Follow @kirberger
News
US Consulate Chennai: No More Immigrant Visa Processing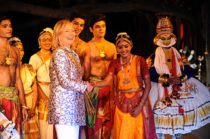 The US Consulate Chennai will no longer process Immigrant Visa petitions (for the Green Card) as of January 01, 2012. The US Embassy New Delhi and US Consulate Mumbai will become the only acceptance centers in India for Immigrant Visas.
An Immigrant Visa allows an individual to live and work in the US permanently, and provides an opportunity to obtain US Citizenship. Examples of Immigrant Visa based petitions are the Family-Based Green Card Categories for immediate and close relatives. Immigrant Visa petitions may also include Employment-Based Green Card categories in which an employer can petition for a green card for an individual and his or her dependents (such as PERM; National Interest Waiver (NIW); EB-1 Outstanding Professor Researcher; or EB-1 Extraordinary Ability).
This change affects only the locations for processing of Immigrant Visas; it does not change the law or policy for visa processing. Applicants currently in the process of petitioning for an Immigrant Visa may email the US Consulate Chennai at ChennaiIVU@state.gov for clarification of their status.
Immigrant Visas are for individuals who plan to live permanently in the United States. Processing an Immigrant Visa takes time and planning. Most Immigrant Visas (IV) require a petition approved by US Citizenship and Immigration Services (USCIS) before IV processing begins. To complete the IV process, all applicants must complete the necessary forms, provide all relevant documentation, pay applicable IV fees, and appear for an interview.