Kirberger PC: a boutique law firm providing US visa and immigration services since 1998.
RSS
Follow @kirberger
News
DOS Halts Student Visa Issuance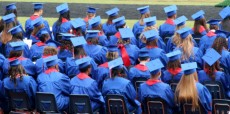 Effective immediately (November 14, 2011), the Department of State (DOS) has temporarily halted student visa issuance (F visas, M visas and J visas) at all US Embassies and Consulates around the world. DOS has recently identified difficulties with its Consolidated Consular Database (CCD) communicating with the Student and Exchange Visitor Program's (SEVP) Student and Exchange Visitor Information System (SEVIS). DOS discovered this issue November 14, 2011.
SEVP and DOS are investigating this issue to resolve it as quickly as possible. This may alter prospective F Student Visa holders' or J-1 Visa visitors' travel schedules. SEVP will send updates on this issue as soon as possible.