Kirberger PC: a boutique law firm providing US visa and immigration services since 1998.
RSS
Follow @kirberger
News
E-2 Investor Visa Opens to Israeli Investors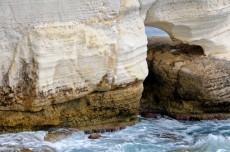 On June 11, 2012, President Obama signed bipartisan legislation making Israeli investors eligible for the E-2 Investor Visa. The law adds Israel to a list of 80 countries whose citizens are eligible for the E-2 Investor Visa. The E-2 investor visa allows the US to grant E-2 visas to investors from countries that have treaties with the US.
Prior to this time, citizens of Israel have been eligible only for the E-1 trader visa, which requires applicants to be engaging in ongoing and substantial trade between Israel and the United States.
Israel is a major US trade partner and a leader in a number of industries, including medicine, security and defense technology, agriculture and clean energy. Moreover, Israeli citizens are major investors in US companies. In 2011, bilateral trade between the US and Israel totaled $26.9 billion; and Israel is one of the US's top 10 largest per capital export markets.
The creation of an E-2 visa option for Israeli citizens opens another option for Israeli entrepreneurs and employees of Israeli-owned companies to temporarily live and work in the US, to promote US economic growth and to create US jobs. The legislation also requires that Israel create a similar nonimmigrant visa option for Americans who wish to invest in Israel.
To qualify for the E-2 visa, individual foreign investors must demonstrate that they have invested or are in the process of investing a substantial amount of capital in an enterprise in the US. Individual E-2 investors must also show that they intend to come to the US to develop and direct the operations of that US enterprise, and that are qualified to do so. Certain employees of companies that are majority owned by treaty nationals (citizens of countries that qualify for E-2 visas) may also be granted E-2 visas. Those executive, managerial or essential employees of an E-2 qualifying business must be nationals of the majority owner(s) of the E-2 business. In FY2011 (fiscal year 2011), the US issued 28,245 E-2 visas.
However, the implementation of the E-2 Investor Visa for Israeli citizens will become effective only when Israel and the United States determine the terms and conditions of the final agreement.  The US Embassy Tel Aviv will issue a press release as soon as the E-2 Investor Visa is available to Israeli nationals.
The legislation opening the E-2 visa category to Israeli investors (HR 3992) was co-sponsored by both Democrats and Republicans and passed the US House of Representatives and the US Senate unanimously. More on the E-2 Investor Visa and the E-1 Trader Visa.