Kirberger PC: a boutique law firm providing US visa and immigration services since 1998.
RSS
Follow @kirberger
News
EB-2 Priority Dates Retrogression: India, China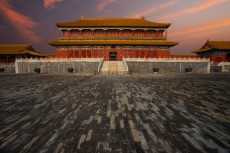 EB-2 priority dates for China (mainland born) and India for the remainder of FY2012 will retrogress substantially, according to Charles Oppenheim, Chief of the US Department of State Immigrant Visa Control and Reporting.  More specifically, upon publication of the May 2012 Visa Bulletin, China and India EB-2 priority dates will retrogress to August 15, 2007.
Demand in the EB-2 India and EB-2 China categories continues to increase at a very high rate, and therefore, it must be slowed to retain visa numbers for individuals born in other countries.
The US Department of State's Mr. Oppenheim has told the American Immigration Lawyers Association (AILA) that it is too soon to make projections regarding EB-2 priority dates and other cut-off dates for the remainder of the year.
USCIS will continue to "preadjudicate" I-485 adjustment applications received through April 2012. The US Department of State will hold such preadjudicated I-485 cases in the pending demand file so that these cases will be ready in October 2012 or earlier if current number use changes, and if numbers are needed at the end of FY2012 to ensure that employment-based permanent resident visas are fully allocated.