Kirberger PC: a boutique law firm providing US visa and immigration services since 1998.
RSS
Follow @kirberger
News
EB-2 Retrogression India, China: May 2012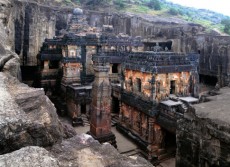 The May 2012 Visa Bulletin announces EB-2 retrogression for India and China. Due to the rapid forward movement of the EB-2 cut-off date in recent months, demand for China and India EB-2 numbers increased dramatically during that period, and at a much faster rate than the US Department of State (USDOS) expected. Therefore, they have retrogressed the EB-2 cut-off date to August 15, 2007, in an attempt to hold number use within annual limits while maintaining availability for countries that have not yet reached their EB-2 per-country limit.
The November 2011, January 2012, and February 2012 Visa Bulletins from the Department of State have each included notices alerting readers to the possibility of an EB-2 retrogression.
As additional information regarding potential EB-2 demand becomes available, DOS may take additional corrective action at any time.
The US Department of State will make every effort to return the EB-2 China and India cut-off dates to the previously announced April 2012 date of May 1, 2010, as quickly as possible under the FY2013 annual limits, which take effect October 1, 2012. However, until late summer 2012, DOS cannot speculate on the EB-2 cut-off date that may apply at that time.
As of this date, USCIS has indicated that it will continue accepting EB-2 China and India I-485 filings based on the originally announced April 2012 cut-off date.