Kirberger PC: a boutique law firm providing US visa and immigration services since 1998.
RSS
Follow @kirberger
News
New ESTA Application Fee for US Visitors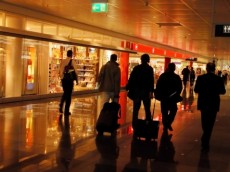 On September 08, 2010, a new ESTA application fee of $14 will take effect for travelers to the US coming from Visa Waiver countries. ESTA (Electronic System for Travel Authorization) applications and approvals are required for travelers from Visa Waiver countries who are not required to have a US visa.
The new ESTA application fee will be payable by major credit card or debit card.
The Visa Waiver Program (VWP) allows qualified nationals of certain countries to travel to the United States for business or tourism without obtaining a US visa from a US Consulate.
Nationals of the following countries qualify for the Visa Waiver Program: Andorra, Australia, Austria, Belgium, Brunei, Czech Republic, Denmark, Estonia, Finland, France, Germany, Greece, Hungary, Iceland, Ireland, Italy, Japan, Latvia, Liechtenstein, Lithuania, Luxembourg, Malta, Monaco, The Netherlands, New Zealand, Norway, Portugal, San Marino, Singapore, Slovakia, Slovenia, South Korea, Spain, Sweden, Switzerland, and the United Kingdom.
Update: Taiwan was added to the Visa Waiver Program in 2012.