Kirberger PC: a boutique law firm providing US visa and immigration services since 1998.
RSS
Follow @kirberger
News
Fairness for High Skilled Immigrants Act (HR 3012) Passed in House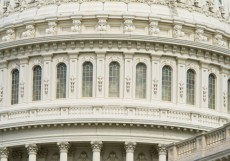 Fairness for High Skilled Immigrants Act (HR 3012) passed in the US House of Representatives November 29, 2011, by a vote of 389 to 15, with considerable bipartisan support. The Act would eliminate the US employment-based per-country cap on green cards entirely by fiscal year 2015, and it also raises the family-sponsored per-country green card cap from 7% to 15%. After it passed, the Fairness for High Skilled Immigrants Act then moved to the US Senate, where it was immediately halted the following day, November 30, 2011, by Senator Grassley (R-IA), who placed a hold on it.
Senator Grassley Hold on Fairness for High Skilled Immigrants Act (HR 3012)
Senator Grassley explained his hold on Fairness for High Skilled Immigrants Act as follows: "I am placing a hold on HR 3012, the Fairness for High Skilled Immigrants Act. This bill would eliminate the per-country numerical limitations for employment-based visas and increase the numerical cap for family-based immigrants. I have concerns about the impact of this bill on future immigration flows, and am concerned that it does nothing to better protect Americans at home who seek high-skilled jobs during this time of record high unemployment."
Two weeks after placing the hold on The Fairness for High Skilled Immigrants Act (HR 3012), Senator Grassley offered to release it in exchange for an amendment making substantial changes to the bill. Grassley's proposed amendment included elimination of the annual family-based per county limit increase, along with reduction of the annual employment-based per country limit to 15%. Grassley's Amendment also sought to eliminate the diversity visa program (DV Lottery, or Green Card Lottery), included provisions to increase enforcement and added US worker protections to the H-1B and L-1 visa programs that would make compliance very complicated for US employers.
The Senate rejected the Grassley amendment to HR 3012, and therefore his hold on the measure remains. We do not expect Grassley to lift the hold any time in the near future, although we will post any updates to The Fairness for High Skilled Immigrants Act (HR 3012), or similar legislation, as soon as information becomes available.
What Impact Would The Fairness for High Skilled Immigrants Act Have?
The Fairness for High Skilled Immigrants Act would have been particularly helpful to nationals of India and China with green card cases pending in the employment-based preference skilled worker categories, EB-2 and EB-3. Waiting times in the backlogged family-based preference categories would have also been reduced.
However, the Fairness for High Skilled Immigrants Act (HR 3012) would have only redistributed the annual number of employment-based visas, as it did not increase the overall employment-based per-country limit.  This means that, should the Fairness for High Skilled Immigrants Act (HR 3012) become law, nationals from countries that are not backlogged will likely face increased waiting times in both the EB-2 and EB-3 employment-based preference categories.
Extreme Backlogs and Green Card Waiting Periods for Indian and Chinese Nationals
The Fairness for High Skilled Immigrants Act (HR 3012) was proposed in response to extreme waiting times for nationals from countries such as India and China. For example, a National Foundation for American Policy Report estimates that an Indian national in the EB-3 employment-based green card category may wait 10 to 70 years for a green card, while a Chinese national in EB-3 may wait 10 to 30 years, while nationals from all other non-backlogged countries may wait "only" 2 to 11 years. For those who qualify in the EB-2 category (which generally requires a higher level of skill than EB-3), Indian nationals may wait 5 to 9 years or longer; Chinese nationals more than 5 to 10 years, or longer; and those from non-backlogged countries generally have no wait at all.
Notably, the annual US cap on employment-based green cards is now 140,000–the same as it has been since 1990, even though the US economy has grown considerably since then, as has the US need for talent–particularly in technical fields such as math, science and engineering. Of that 140,000, each country is now allocated 7% of employment-based green cards each year.
Since an estimated 50% to 66% of science, mathematics and engineering graduates of US universities and other institutes of higher education are non-US nationals, and since a large proportion of those graduates have come from Indian or China, it is not surprising that those countries face an overwhelming backlog in the waiting time for green cards.
Why Is Reform of US Annual Green Card Quotas Important?
In short, the US is not producing enough skilled workers, particularly in fields such as mathematics, science and engineering. Therefore, US businesses must obtain such skilled workers from outside the United States. However, such extreme waiting periods for the green card provide a disincentive for foreign nationals to stay in the US to work and to live.
Current backlogs create enormous instability and uncertainty among both foreign nationals who apply for US green cards, as well as for the US companies who need them.
Green card applicants working in the US who face long waiting periods can often continue to work legally in the US while their green card cases are pending under certain provisions of US immigration law, e.g., the portability provisions of the H-1B visa category. However, many have applied for the green card while working in other temporary work visa categories such as the L-1, and thus do not have access to H-1B portability provisions. Moreover, even if H-1B portability applies, careers often stall due to a reluctance to change employers, as such changes often require them to re-start the burdensome Labor Certification (PERM) process all over again once they move to another employer. Continued H-1B renewals under portability provisions can also become very costly and create other logistical challenges to both employers and employees. Finally, the spouses of these green card applicants who hold H-1B visas generally cannot work for this lengthy period unless they have an H-1B in their own right, along with their own pending green card application.
In addition to the problems above, green card waiting periods keep entrepreneurial foreign workers from pursuing innovative ideas and opportunities by either creating or joining start-up companies, since the US immigration system offers few viable options for entrepreneurs.
If the US does not change improve Green Card waiting periods, skilled workers will inevitably leave the US to pursue options in countries that provide more career and life opportunities and stability. In fact, there is already evidence that skilled workers, including those educated in the US, are either leaving or not coming at all to work here due to restrictive US immigration policies as well as increased opportunities outside the US. Likewise, if the status quo continues, US companies will increasingly be forced to place their business operations outside of the US so that they can have access to the increasingly skilled labor force they require, depriving the US economy as well as job creation opportunities for US workers.
At least for now, however, it looks as though Congress will make no progress on US immigration reform in the near future.