Kirberger PC: a boutique law firm providing US visa and immigration services since 1998.
RSS
Follow @kirberger
News
Certain H-1B Visa, L-1 Visa Fees Raised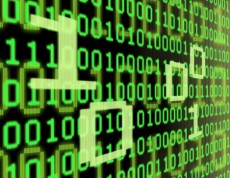 On August 13, 2010, President Obama signed a $600 million Border Security Bill (HR 6080) providing additional resources for the Department of Homeland Security (DHS), the Department of Justice (DOJ) and the Federal Court system to increase security and enforcement and imposing additional H-1B visa and L-1 visa fees on certain employers.
Specifically, the Border Security Law imposes an additional fee of $2,250 for L-1 visa petitions and $2,000 for H-1B visas by employers with more than 50 employees in the US if more than 50% of those employees have H-1B visa or L-1 visa status.  The new legislation targets certain Indian technology companies that file relatively large numbers of H-1B visa and L-1 visa petitions. The additional H-1B visa and L-1 visa fees will sunset September 30, 2014.
DHS will receive $394 million in accordance with the 2010 Border Security Law, including $244 million to hire new and maintain existing levels of Border Patrol agents and Customs and Border Protection (CBP) Officers, $32 million for two new unmanned aerial detection systems, $6 million for forward operating bases for Border Patrol agents, $14 million for tactical communications, and $80 million for new ICE agents and supporting investments along the border, and $8 million to train new law enforcement staff.
In addition, the Border Security Law allots $196 million to the Department of Justice (DOJ) to surge federal law enforcement officers in the Southwest US border region and for temporary deployment of personnel to high crime areas. More specifically, DOJ funding would increase federal law enforcement in the Southwest border area by adding 7 ATF Gunrunner Teams, 5 FBI Hybrid Task Forces, additional DEA agents, equipment, operational support, and additional attorneys including more than 30 prosecutors and immigration judges.
The new Border Security Law also provides additional funds for detention and incarceration of criminal aliens in coordination with DHS enforcement activities. In addition, the Border Security Law will also provide funding to support Mexican law enforcement with ballistic analysis, DNA analysis, information sharing, technical capabilities, and technical assistance.
Finally, the Border Security Law provides $10 million to the Federal Court system for additional expenses resulting from immigration and enforcement activities.