Kirberger PC: a boutique law firm providing US visa and immigration services since 1998.
RSS
Follow @kirberger
News
I-130 Relative Petition Filing Procedure Change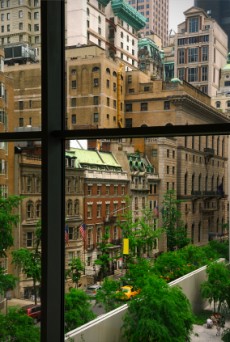 Effective August 15, 2011, the I-130 filing procedure and I-360 filing procedure in US consulates around the world will change.  As of that time, US consular officers may no longer adjudicate I-130 Relative Petitions (for spouses, children, parents, other qualifying relatives) or I-360 Widow (er) petitions filed by qualifying US citizens or US Legal Permanent Residents (LPR, or green card holders).
What is an I-130 Relative Petition or an I-360 Petition?
An I-130 relative petition is for a US citizen or lawful permanent resident (LPR) of the US to establish the relationship to certain alien relatives who wish to immigrate to the United States. An I-360 Petition for Amerasian, Widow(er), or Special Immigrant may be used by an Amerasian, widow(er), or special immigrant to classify an alien as such where the alien wishes to immigrate to the United States. After approval of either petition type, the eligible family member or alien may apply for an immigrant visa (IV) at a US consulate outside of the United States, or for adjustment of status to that of a Lawful Permanent Resident (LPR) once an immigrant visa number becomes available.
Previous I-130 and I-360 Regulations
Prior to this effective date, Department of Homeland Security (DHS) regulations currently provide that certain petitioners residing in countries where USCIS does not have an international office may file an I-130 relative petition or I-360 widow (er) petition at a US consulate abroad, and that these I-130 or I-360 petitions may be accepted and approved by a US consular officer.
Amendment of I-130 and I-360 Regulations
DHS is amending the regulations to require that all petitioners who reside outside of the United States file an I-130 relative petition or I-360 widow (er) petition according to the form instructions. USCIS will amend the I-130 relative petition form instructions  concurrently with this rulemaking to provide the option of either mailing the I-130 or I-360 petition to the USCIS Chicago Lockbox, or filing the petition at the USCIS international office if the petitioner resides in a country where USCIS has an office. USCIS will not amend form instructions relative to an I-360 widow (er) petition at this time, although it may change these form instructions in the future as the USCIS transformation progresses, or as necessary to shift filings among USCIS offices for processing efficiency.
Why Are the I-130 and I-360 Procedures Being Changed?
This rule represents another step DHS is taking to remove unnecessary internal USCIS procedures from regulations and to transition toward an electronic environment and away from the filing in a paper-based environment. Further, USCIS is modernizing its processes and systems to accommodate and encourage greater use of electronic data submission, including e-filing and electronic interaction. Regulations that prescribe filing locations and adjudicative jurisdictions undermine this transformation process, and this rule will help alleviate that problem.