Kirberger PC: a boutique law firm providing US visa and immigration services since 1998.
RSS
Follow @kirberger
News
I-Squared Act of 2015 (Immigration Innovation Act of 2015, or I-2)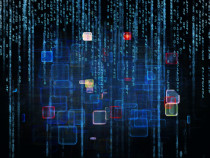 On January 13, 2015, a bipartisan group of Senators re-introduced the Immigration Innovation Act of 2015 (S.153), also known as the I-Squared Act (I-2 Act). Among other things, the I-Squared Act would increase the annual H-1b cap, provide for work authorization for H-4 spouses, allow for increased portability among employers and establish a number of provisions to allow green cards to be issued much more quickly.
A summary of the I-Squared Act of 2015 (S.153) introduced by Senators Hatch (R-UT), Klobuchar (D-MN), Rubio (R-FL), Coons (D-DE), Flake (R-AZ), and Blumenthal (D-CT) is below.
Increases the annual H-1B cap from 65,000 to 115,000, and creates a mechanism to regulate the annual H-1B cap in accordance with market conditions (the H-1B cap will fluctuate between 115,000 and 195,000).
Makes holders of US advanced degrees exempt from the H-1B cap.
Provides for work authorization for H-4 spouses of H-1B workers.
Allows "dual intent" for F-1 students at US colleges and universities (and F-1 students will no longer be required to demonstrate an unabandoned residence outside the US).
Enables recapture of unused green cards from previous years.
Exempts several groups from the annual employment-based green card cap, including: (1) dependents of employment-based immigrant visa recipients; US STEM advanced degree holders; individuals with extraordinary ability; and outstanding professors and researchers.
Eliminates annual per-country limits for employment-based green cards.
Increases from 7% to 15% per-country caps for family-based green cards.
Provides that H-1B1 numbers for nationals of Singapore and Chile will no longer be subtracted from the H-1B cap.
Creates a 60 day grace period for H-1B workers terminated prior to the expiration of their I-94s during which they may file a new petition.
Re-establishes visa revalidation inside the US for renewals in E, H, L, O and P visa categories.
Increases H-1B and employment-based green card fees for use in a fund to promote US STEM education and training (H-1B education and training fee for employers with 25 or fewer employees would increase from $750 to 1250; and for employers with more than 25 employees from $1500 to 2500; employment-based green card fee would increase by $1000).
Should this bill move forward in Congress, we will post further information as soon as we receive it.