Kirberger PC: a boutique law firm providing US visa and immigration services since 1998.
RSS
Follow @kirberger
News
Improving US Visa Processing: US Visa Pilot Program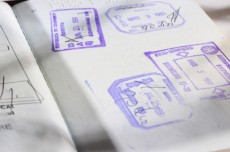 On January 19, 2012, the White House unveiled new initiatives to promote the US as a premier destination for international travelers by improving the US visa and travel processes. These advances have allowed US DOS to issue more than 7.5 million visas in the last fiscal year, a 17% year-on-year increase. The US Visa Pilot Program, which seeks to improve US visa processing, begins January 19, 2012, and ends two years after that on January 19, 2014.
Increasing US Visa Processing Capacity in Key Growth Markets
The US Department of State (USDOS) has devoted significant resources to improving the visa process, deploying additional personnel, expanding visa sections, and utilizing new systems and technologies to facilitate legitimate travel without compromising national security.
USDOS adjudicated more than a million US visa applications in China and more than 800,000 US visa applications in Brazil in the last fiscal year. The President has announced goals of increasing visa processing capacity in China and Brazil by 40% in the current fiscal year.
In the first quarter of FY-2012, DOS processed 50% more US visas in China and Brazil than during the same period in FY 2011. At the same time, DOS dramatically decreased the wait for US visa interviews in these countries.
The President has asked the Administration to develop a plan to ensure that 80% of visa applicants are interviewed within 3 weeks of requesting an appointment, as permitted by security and resource considerations. Currently, wait times at all 5 visa processing posts in China are less than 10 days. Wait times in Brazil continue to drop, currently down to 15 days in Rio de Janeiro and 20 in Brasilia.
Expanding the Visa Waiver Program
President Obama has ordered increased efforts to expand membership of qualified countries in the Visa Waiver Program (VWP). Currently, more than 60% of international visitors do not require a US visa, in most cases because they are from countries participating in the Visa Waiver Program. The Department of Homeland Security (DHS) administers the Visa Waiver Program, which enables eligible citizens of certain countries to travel to the United States for tourism or business for stays of 90 days or less without obtaining a visa.
Since November 2008, DHS has added 9 countries to the Visa Waiver Program. Last month, Secretary Clinton sent a letter to Secretary Napolitano nominating Taiwan for inclusion in the Visa Waiver Program, marking a first step in the admission process. [UPDATE: Taiwan is now part of the Visa Waiver Program, and qualified nationals of Taiwan may now travel to the US for business or tourism without first obtaining a US visa at a US Consulate.]
All 36 countries currently participating [now 37] in the Visa Waiver Program share law enforcement and security-related information with the US and are also required to maintain high counterterrorism, law enforcement, border control, and document security standards. As a result, the Visa Waiver Program facilitates international travel for millions of foreign nationals seeking to visit the US each year, creating substantial economic benefits to the US without jeopardizing national security.
Facilitating Travel to the US
On January 19, 2012, President Obama also announced that the Departments of State and Homeland Security are working together to improve and speed up the US visa process for certain categories of travelers to the US.
Under a new initiative, in select circumstances, qualified foreign visitors who have been interviewed and thoroughly screened in conjunction with a prior visa application may be able to renew their US visas without undergoing another interview. Eliminating interviews for these US visa applicants will save them time and money and encourage them to choose the US again as their tourism destination. It will also free DOS resources to interview more first-time visa applicants.
The US Visa Pilot Program will streamline US visa processing for certain low-risk visa applicants, such as individuals renewing expired US visas, or some categories of younger or older first-time visa applicants. This is expected to benefit tens of thousands of US visa applicants in Brazil and China, saving them time and money, and encouraging them to visit the US again. However, since national security is the highest priority, US visa applicants identified as higher-risk will remain subject to interviews in addition to the full screening and review all US visa applicants receive.
In accordance with the new US Visa Pilot Program, US consular officers may waive nonimmigrant visa interviews for certain visa applicants who are renewing a US visa within more than 12 months but less than 48 months of the expiration of their previous US visa, and within the same US visa classification of that previous visa.
The US Visa Pilot Program will not apply to all temporary visa types. However, student and exchange visitor visa applicants (F-1, J-1, M) are eligible for the US Visa Pilot Program. The US Visa Pilot Program will also apply to US visa applicants worldwide. However, the US Visa Pilot Program will not be conducted in areas DOS considers high-threat or high-fraud.
No visa interview waivers are available for US visa applicants in the following categories:
US visa applicant was previously refused a US visa.
US visa applicant is listed in Consular Lookout and Support System (CLASS).
US visa applicant otherwise requires a Security Advisory Opinion (SAO).
US visa applicant may have failed to comply with US immigration laws in the past.
US visa applicant is a national of a country designated as a state sponsor of terrorism.
For example, the new US Visa Pilot Program will make it much easier for many Chinese tourists–a group that spends more than $6,000 per person, per trip, according to the Department of Commerce–to renew their US visas. Over the course of this fiscal year, this policy could open as many as 100,000 interview appointments for Chinese travelers applying for US visas for the first time. Such an increase in tourism could support as many as 1,500 travel and tourism-related jobs in the US.
US Consular Officers will continue to use their authority to interview any US visa applicant as required for national security.