Kirberger PC: a boutique law firm providing US visa and immigration services since 1998.
RSS
Follow @kirberger
Info
E-3 Visa: Australians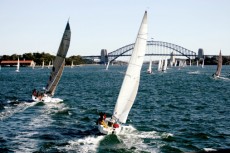 The E-3 Visa is a temporary visa for Australian professionals seeking to work in the US. The E-3 Visa may be issued to Australians with a job offer from a US employer in a position that requires at least the US equivalent of a Bachelor's degree in a field related to the job offered.
E-3 Visa: Basic Requirements
Requirements for the E-3 Visa are essentially the same as those for the H-1B Visa. However, major differences are that government filing fees are much lower, and an E-3 Visa may be filed at a US consulate abroad instead of with a USCIS regional service center (no USCIS approval is necessary for the E-3 Visa), making processing time considerably shorter in most cases.
To qualify for the E-3 Visa, an applicant must have:
A job offer from a US employer sponsor, must be paid the prevailing wage (or average wage for the geographical region in which the job will be located).
Must have at least the equivalent of US bachelor's degree in a field related to the job offered, and the job offered must require a US bachelor's degree or equivalent in a particular field of expertise.
Sponsoring employers must submit a certified Labor Condition Application (LCA) from the Department of Labor (DOL) along with their E-3 Visa application, and will be subjected to various compliance requirements with both DOL and USCIS.
E-3 Visa applicants are not required to maintain a residence in Australia or outside of the US. However, they are required to show ties to Australia or another country, as well as an intent to return to either Australia or another country outside the US once their E-3 Visa work has finished.
E-3 Dependents
After entering the US on an E-3 Visa, dependents of Principal E-3 Visa holders may apply to the USCIS for blanket work authorization which is valid for 2 years and renewable as long as the Principal's E-3 Visa is valid. The annual quota for the E-3 Visa is 10,500 new visas per US Government fiscal year, and applies only to principal applicants, not to their spouses or children.