Kirberger PC: a boutique law firm providing US visa and immigration services since 1998.
RSS
Follow @kirberger
Info
EB1 Extraordinary Ability Green Card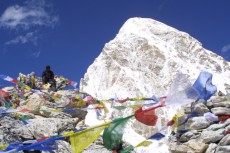 The EB1 Extraordinary Ability Green Card (also referred to as EB1-1, or EB1-A) is a permanent visa option for individuals in the arts, sciences, education, business or athletics who can demonstrate sustained acclaim at the "very top" of their field of endeavor.
Qualified EB1 candidates can waive both the PERM/labor certification process and the offer of employment requirements for most Employment-Based Green Card petitions. EB1 petitions (Employment-Based 1st Preference) have priority over all other types of Employment-Based Green Card petitions, which means that they are first in line in the annual quota system for green cards. The EB1 Extraordinary Ability category does not require sponsorship by a US employer.
The O-1 visa is a temporary alternative option for individuals who can demonstrate, in accordance with O-1 regulations, extraordinary ability in business, education, science or athletics; distinction in the arts; or extraordinary achievement in television or motion pictures. However, the O-1 visa requires sponsorship by a US employer or agent, and is valid for periods of one to three years.
EB1 Extraordinary Ability: Basic Requirements
Basic requirements for the EB1 Extraordinary Ability Green Card are:
Demonstration of sustained national or international acclaim; demonstration of major contributions to field of expertise;
Demonstration of intent to continue working in the field of extraordinary ability in the US; and,
Demonstration that work is and will be of substantial, prospective benefit to the US national interest.
According to the EB1 immigration regulations, extraordinary ability is a level of expertise indicating that the candidate is one of a small percentage who have risen to the very top of a particular field. Generally, extensive documentation is required to establish eligibility for the EB1 Extraordinary Ability Green Card. This may include evidence of a major one-time achievement (e.g., an internationally recognized award such as the Nobel Prize, Oscar, Grammy or Emmy), or at least 3 of the following factors demonstrating that the EB1 candidate has made significant contributions to his or her area of expertise. If the EB1 Extraordinary Ability regulatory factors do not apply to a candidate's particular area of expertise, s/he may present alternate evidence.
EB1 Extraordinary Ability Regulatory Factors (must demonstrate at least 3):
Performance in leading or critical role for organizations or establishments with a distinguished reputation.
Published material about EB1 Extraordinary Ability candidate in professional or major trade publications or other major media relating to candidate's work in field for which classification is sought; should include title, date, author, and any necessary translation.
Original scientific and/or scholarly contributions of major significance in the field.
Participation individually or on a panel as a judge of others in the same or allied field; this might include participation as a journal reviewer, or participation on a Board of Directors, if applicable. Note that in the case of reviewerships, USCIS is looking for instances in which the EB1 candidate has been asked to serve as a reviewer based on his/her particular expertise, not situations in which the EB1 candidate has served as a reviewer because an invitation to review has been passed on to the candidate from an advisor or other individual.
Authorship of scholarly articles in the field published in professional or major trade publications or other major media.
High salary or other significantly high remuneration for services in relation to others in the field.
Display of EB1 candidate's work in showcases or events.
Major Prizes or Awards: EB1 candidate's receipt of nationally or internationally recognized prizes or awards indicating excellence in the field.
Membership in Associations Requiring Outstanding Achievements: EB1 candidate's membership in associations that require outstanding achievements, as judged by recognized national or international experts in applicable disciplines or fields (this does not include organizations that merely require a fee for membership, however prestigious the organization).
Commercial success in the performing arts, as shown by box office receipts or record, cassette, compact disk, or video sales.
In cases of scientists or academics who apply for the EB1 Extraordinary Ability Green Card, USCIS relies heavily on publications and their impact in the field. Generally, USCIS is looking for more than a handful of publications, unless publication is not customary in the EB1 candidate's particular field. Preferably, if relevant to the EB1 candidate's area of expertise, publications should be in prestigious journals with international circulation. In addition, USCIS considers independent citations of an EB1 candidate's publications to be a strong indicator of impact and of the candidate's stature in her field.
Quantity of evidence is not necessarily critical in an EB1 Extraordinary Ability petition, though it can strongly suggest major impact if combined with quality, circulation and prestige of journals, and/or demonstrable influence of publications on peers in the field and/or on the field as a whole.
When evaluating a EB1 Extraordinary Ability Green Card petition, USCIS does not give substantial consideration to awards, fellowships or other honors received at a student level, although some prestigious awards may have some limited influence. Nor will USCIS give significant weight to student publications by or about the EB1 candidate. Patents will be given substantial weight only if a patent has actually been granted (a patent that is pending carries little to no weight), and only if the EB1 candidate can show that the patented item has had a significant impact on the field and/or has been adopted commercially on a widespread basis.
Letters from recognized experts in the EB1 candidate's field can be extremely important in an EB1 Extraordinary Ability Green Card petition. Therefore, it is important to choose letter writers carefully. USCIS looks for a mix of experts to comment on an EB1 Extraordinary Ability case, including "objective" letter writers who may not know the EB1 candidate personally, but who may know of his/her work due to its prominence; letter writers who are not in the EB1 candidate's immediate professional circles; and those who have worked directly with the candidate.