Kirberger PC: a boutique law firm providing US visa and immigration services since 1998.
RSS
Follow @kirberger
Info
| | | | |
| --- | --- | --- | --- |
| I-526 | Immigrant Petition By Alien Entrepreneur | For use by entrepreneur who wishes to immigrate to US | Oct 1, 2015 |
| I-829 | Petition by Entrepreneur to Remove Conditions | Removal of lawful permanent resident conditions (immigrant investors) | Nov 22, 2014 |
| I-924 | Application for Regional Center Under Immigrant Investor Pilot Program | I924 - Application for Regional Center Under Immigrant Investor Pilot Program | Oct 12, 2015 |
EB5 Processing Times: USCIS Immigrant Investor Program Office (IPO)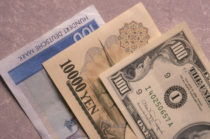 EB5 Processing Times for the USCIS Immigrant Investor Program Office (IPO) appear in the chart below as of April 30, 2017 (posted June 14, 2017).
The IPO offers a variety of services to individuals who have filed an EB5 Immigrant Investor visa application. Applicants can check the status of Form I-526 online or email if Form I-526, Form I-829, or Form I-924 is beyond the stated EB5 processing times.
To find EB5 processing times, look for the form number (left column) or form name (center column). The right column contains a timeframe representing the average EB5 processing times for the form type. Please note some EB5 cases may take longer to process than others.
Questions about the EB5 Immigrant Investor Program, EB5 processing times or one of the following forms
EB5 Immigrant Petition by Alien Entrepreneur (Form I-526).
Petition by Entrepreneur to Remove Conditions (Form I-829).
Application For Regional Center Under the EB5 Immigrant Investor Pilot Program (Form I-924).
General Inquiries and Communications
Please read the EB5 filing tips before contacting the Immigrant Investor Program Office (IPO) to do one of the following:
Check the status of a EB5 application or petition that is outside published processing times. (For cases within published processing times, visit Case Status Online.)
Change contact or attorney information on an EB-5 application or petition.
Within 30 days, report changes to designated regional center's operation or administration, including changes of address, contact information, principal(s) and contracting agents.
Report problems with EB5 related biometrics processing.
Let IPO know that you have not received an EB5 petition receipt notice or Application Support Center notice or that such notice contains incorrect information.
Request expedited processing of pending EB5 application or petition (request must include supporting evidence to demonstrate that applicant has met at least one of the criteria on the Expedite Criteria page).
Report any EB5 notice or decision that appears to contain a gross error.
Escalation
After receiving acknowledgement of your inquiry from IPO, please allow IPO 14 calendar days at minimum to respond to your concern. If you have not received a response or are unsatisfied with IPO's response, please do the following:
Forward your email and the response to the IPO mailbox.
Add the word "ESCALATE" (in all caps) to the subject line and summarize why you believe the matter needs further attention.
Allow 3 weeks for review and response to your email.
Note: Writing to the IPO mailbox will not suspend any deadline for a Request for Evidence, a decision or notice, or the filing of an appeal or a motion to reopen or reconsider a decision. IPO will not respond to inquiries unrelated to the EB5 program.
For general inquiries, please contact the National Customer Service Center at 1-800-375-5283 (TDD for the deaf and hard of hearing: 1-800-767-1833).
EB5 Stakeholder Engagements
Please contact USCIS by email at IPOStakeholderEngagement@uscis.dhs.gov for:
information regarding upcoming EB5 engagements; or,
commentary to USCIS relating to a stakeholder engagement.
The EB5 mailboxes noted on this page are not a forum for:
Policy and legal questions about adjudicative procedures or decisions;
Questions about the interpretation, implementation or administration of EB5 laws and regulations, or about official agency guidance related to the adjudication of EB5 applications or petitions;
Responses to case-specific requests for evidence, notices or decisions; or
Any matters unrelated to the EB5 program.