Kirberger PC: a boutique law firm providing US visa and immigration services since 1998.
RSS
Follow @kirberger
Info
H1B FAQ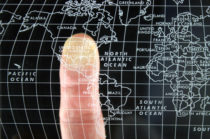 Below is a H1B visa FAQ for professionals working in the United States. The H1B visa is the most common US work visa category.
Who is qualified to obtain H1B status for work in the United States?
H1B status requires a job offer in a from a US employer. An H1B beneficiary must have the equivalent of a US bachelor's degree (or some combination of formal study at the bachelor's level or above and progressive work experience–3 years for each year of a bachelor's degree that is missing). The job offered must be in a "specialty occupation." That is, it generally must require at least a bachelor's degree in a particular field related to the job.
Can an entrepreneur qualify for H1B status?
Generally, an entrepreneur will not qualify for H1B status. The entity/company serving as the H1B employer sponsor must have an employer-employee relationship with the H1B beneficiary. Over the last few years, USCIS has implemented a new definition of employer-employee relationship. The key to this definition is that the H1B beneficiary must not have control over his/her own employment at the H1B sponsoring entity.  If the entity has an additional partner or Board that does have control over the H1B beneficiary's employment (i.e., has the authority to hire/fire the H1B beneficiary), the H1B beneficiary may qualify. However, this type of petition has become increasingly difficult since approximately 2009.
What is a specialty occupation?
US immigration regulations define "specialty occupation" as an occupation that requires a "theoretical and practical application of a body of highly specialized knowledge." That is, the job offered must require at least a bachelor's degree or foreign equivalent. Examples of specialty occupations include: architect, financial analyst, accountant, certain IT/computer analyst positions, engineer, professor, research scientist, economist.
Must an H1B worker be paid a certain wage?
Yes. An H1B worker must be paid the higher of: (1) the prevailing wage (which is generally the average wage for the occupation in the geographic area where the H1B employee will be working, or, if applicable, the wage set by a union contract for the position offered.
How is the prevailing wage calculated?
The most conservative approach is for the H1B employer to request a prevailing wage determination (PWD) from the applicable State Workforce Agency (SWA); this provides the H1B employer with a safe harbor. Other sources for a prevailing wage are permissible, such as the US Department of Labor (DOL) online wage, or an independent industry survey. However, these should be used with some caution.
What is the annual H1B cap?
Congress has prescribed that there be a limited number of H1B visas available each government fiscal year (the government fiscal year runs from October 1 to September 30 of each year): 65,000, plus 20,000 additional H1B visas available for individuals with a US masters degree or higher. Once this annual H1B cap has been reached, no more cap-subject H1B's will be issued for that particular fiscal year. However, some employers, such as institutions of higher education and government research institutions, are exempt from the annual H1B cap.
Depending on the economic situation in the US, this annual H1B cap is often reached before the fiscal year even begins. The first possible filing date for a cap-subject H1B petition is April 1, or 6 months prior to the beginning of the first possible date of employment, October 1 during a certain fiscal year. On several occasions, the H1B cap has been reached on the very first possible date of filing, and in a few past fiscal years, so many cap-subject H1B petitions have been filed that those filed on April 1 have been subjected to a random lottery to determine which H1B petitions would receive an H1B number in that fiscal year.
So, employers must pay close attention to the status of H1B filings each year and file as close as possible on or after April 1 to have the best chance of obtaining an H1B.
What is the maximum amount of time I can remain in H1B status?
Generally, 6 years is the maximum amount of time one can remain continuously in H1B status. One can leave the US for a year or more, then return for a fresh 6 years. H1B petitions are given a maximum validity date of 3 years with each petition. An extension of H1B status is necessary for employers who wish to extend a particular H1B employee's stay in the US in H1B status. Also, in certain circumstances when an application for permanent residence (green card) is pending, H1B status may be extended beyond the 6 year maximum.
Can I change my nonimmigrant visa status to an H1B without leaving the United States?
Yes, if you are in valid nonimmigrant visa status, you may change to H1B status in the US. However, note that individuals who are in the US pursuant to entry on a valid visa waiver (B-1 waiver or B-2 waiver) may not change to H1B status in the US, but must leave the US and pick up an H1B visa once their H1B petition is filed with USCIS.
Can I change H1B employers while I'm in the US?
Yes. However, the new employer must sponsor a new H1B petition for you. Although you may begin employment with the new H1B employer immediately after the new H1B petition has been filed, but the safer route is to wait until the new H1B petition is approved before leaving your old H1B employer and beginning work with the new one.
Can I work for more than one US employer while in the US in H1B status?
For each US employer, an H1B holder must generally have a separate H1B employer sponsor. H1B visa holders work only for an H1B employer sponsor who has obtained valid H1B status for them.
Is my H1B employer required to perform any specific recruitment for US workers prior to filing an H1B petition?
No, unless the H1B employer has been found to be willful violator of the H1B program regulations.
Can I bring my family if I come to the US pursuant to an H1B visa?
Yes, H1B visa holders may bring immediate family members (spouses and children) to the US in H4 status unless those family members enter in some other valid US immigration status, such as F-1 student status or green card status.
Can my family members legally work in the US if they are in H4 status?
Your family members who are in the US in H4 status may not legally work in the US. To do so, they would need to obtain US immigration status in some other visa category that permits employment.
Can my family members who are in the US on an H4 obtain a Social Security card?
H4 family members will be unable to obtain a US Social Security Card.