Kirberger PC: a boutique law firm providing US visa and immigration services since 1998.
RSS
Follow @kirberger
Info
H1B Visa: Professionals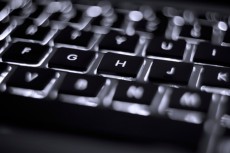 The H1B Visa classification is available for full or part-time employment in the United States. An employer seeking to employ a foreign worker through the H1B Visa category must demonstrate that the offered position qualifies as a "specialty occupation," and that the H1B worker possesses the qualifications necessary to establish eligibility.
Basic H1B Requirements
Generally, to qualify for an H1B Visa as a member of a "specialty occupation," a beneficiary must have, at minimum, a US bachelor's degree, or its foreign equivalent in a field of study related to the particular specialty of a job offered by a US employer. In addition, a bachelor degree must normally be required for the proposed H1B position within the company or industry.
In the absence of a university degree, an H1B petition may still be approved if an H1B beneficiary can demonstrate significant employment experience in a professional, executive level or advanced capacity. The conversion measure is as follows: each missed year of college/university must be replaced with 3 years of related work experience. For example, someone with an associate's degree would have to demonstrate 6 years of related and progressive work experience; someone without any formal training would have to demonstrate 12 years of related and progressive employment experience, and so on.
An H1B is valid for a maximum of 6 years (with certain exceptions more time may be granted), and usually issued in increments of up to 3 years at a time.
Filing Fees for New H1B Visa Petitions and Extensions
Private companies sponsoring an H1B worker must pay a $750 (companies with 25 or fewer full time equivalent employees) or $1500 (companies with more than 25 full time equivalent employees) "training" surcharge in addition to the USCIS H1B filing fee of $320 unless the H1B petition is being filed to amend the terms of H1B employment without requesting an H1B extension, or unless this H1B petition is the 2nd extension request for the same H1B beneficiary and sponsor.
In addition, employers filing an initial H1B petition must pay an additional one-time "fraud detection and prevention fee" of $500 per initial H1B petition or H1B change of employer petition.
Singapore-Chile H1B1 Visa applicants need not pay the fraud fee. Also, if the H1B employer is a qualified tax exempt/non-profit university-affiliated educational or government research institution, then the surcharge may not apply.
The training surcharge and fraud fee must be paid by the H1B employer and may not be recovered from the H1B beneficiary (the foreign national being sponsored for the H1B visa).
H1B Visa Application Process and Employer Compliance
An H1B employer must first obtain an approved Labor Condition Application (LCA) from the US Department of Labor (USDOL) establishing that a variety of conditions have been met and will continue to be met for the duration of employment on an H1B Visa. In each LCA accompanying an H1B Visa petition, the petitioning H1B employer must describe the position and salary offered, and must attest to certain facts concerning wages and working conditions:
Unless the position is unionized, an H1B employer must pay the H1B Visa holder at least the "actual" wage or salary for that job at that work site, or the "prevailing wage" in the geographical area of employment, whichever is higher.
H1B employment will NOT adversely affect the working conditions of others similarly employed by the petitioning employer, i.e., that vacation, shifts, fringe benefits and other conditions of work of the H1B employee are not substandard.
There is no strike or work stoppage involving the H1B position at the work site.
An H1B employer must also provide notice of the H1B visa holder's employment and salary to other employees at the work site or to their collective bargaining representative.
Notice will be provided by posting for 10 consecutive days a copy of the LCA in two conspicuous locations at the H1B work site. And,
A copy of the LCA will be given to the H1B Visa holder before he or she starts working.
H1B Visa Public Inspection File
An H1B employer also must keep on file any documentation used to support the above attestations. This documentation must be made available for public inspection at the H1B visa holder's work site or at the H1B employer's principal place of business in the US within one day of filing an LCA for an H1B petition.
Although compliance with the LCA is primarily complaint-driven, the USDOL may also investigate possible violations on its own initiative. If the USDOL determines that a violation has occurred, an H1B employer may be required to pay a civil penalty, and the employer may be barred from petitioning or extending H1B petitions for foreign employees for at least one year.
Prevailing Wage for H1B Visa Purposes
In addition, whether or not penalties are imposed, if an H1B employer has paid H1B workers less than the prevailing or actual wage for that H1B position, then the employer may be required to pay back wages to all H1B workers in a particular classification.
Please note: if an H1B employer-sponsor's wage offer is below the prevailing wage for the H1B position, then the H1B petition cannot be filed unless the employer relies upon its own survey or a third-party survey, both of which must meet certain USDOL requirements to be deemed compliant PRIOR to filing of the H1B petition.
USCIS H1B Visa Petition
Upon receiving an approved LCA, an H1B petition must be filed with the US Citizenship & Immigration Service (USCIS). The petition and all supporting documentation must establish that the H1B beneficiary qualifies as a member of a "specialty occupation."
Please note that USCIS treats H1B extensions and/or H1B transfers as new H1B petitions and thus, they will entail procedures and documentation identical to any initial or prior H1B petition.
Changes in H1B Visa Holder's Employment Conditions
Certain changes in the H1B employment conditions can affect an H1B petition, the LCA, and the sponsoring H1B company's obligations. For example, corporate restructurings, lay-offs, terminations, job site relocations, reduction in an H1B worker's hours or a new occupational classification, may require the employer to file an amended H1B petition in advance of the change. Clients should contact us immediately should any of these contingencies occur.