Kirberger PC: a boutique law firm providing US visa and immigration services since 1998.
RSS
Follow @kirberger
Info
L-1 Visa: Intracompany Transfer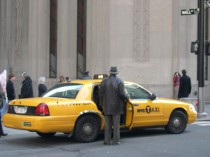 The L-1 Visa is for Executives or Managers (L-1A), or individuals who can demonstrate Specialized Knowledge (L-1B), who are being transferred to a US company from a related company overseas.
L-1 Visa: Basic Requirements
Basic requirements for the L-1 visa are as follows.
L-1 Visa candidate must demonstrate at least one year of continuous, full-time employment for an enterprise outside of the US for at least one of the 3 years immediately preceding the application.
L-1 Visa candidate is being transferred from that overseas employer to a qualifying company in the US. Qualifying company means a subsidiary, parent or affiliate of the foreign company or organization, that is, the overseas employer and US employer must demonstrate some sort of common ownership and relationship.
With regard to Managers, first-line supervisors will generally not work for purposes of the L-1A Visa.
L-1 Visa: Other Important Facts
The L-1 Visa is valid for a maximum period of 5 (L-1B Specialized Knowledge) to 7 years (L-1A for Executives or Managers).
If the US office to which the L-1 visa holder is being transferred has been open for less than one year, L-1 Visa status will only be granted for an initial period of one year so that USCIS can confirm the sponsoring entity's viability. In addition, time spent in L-1 Visa status counts toward the H-1B Visa maximum, and vice versa.
For L-1A Visa Executives/ Managers, temporary L-1 Visa status may later be converted to legal permanent resident status (Green Gard status) through the EB-1 Multinational Executive or Manager immigrant category. L-1B Visa holders who wish to pursue permanent residence must usually go through the much lengthier and more laborious PERM Employer Sponsor process.
Individuals who are eligible for L-1 Visa status may also qualify for E-2 Investor Visa or E-1 Trader Visa status in the following circumstances:
The L-1 Visa beneficiary's prospective US employer is more than 50% foreign owned.
The L-1 Visa candidate holds the same nationality as the ultimate owner of the prospective US employer.  And,
There must be an appropriate treaty between the US and the country of nationality that makes nationals of that country eligible for E Visa status.
Although E Visa processing varies dramatically from consulate to consulate, the E-1 Trader Visa or E-2 Investor Visa may offer certain advantages over the L-1 Visa, such as processing the E Visa directly through a relevant US consulate, unlimited E Visa renewals, longer visa validity periods in many cases, and preservation of L-1 Visa and H-1B Visa time for future use, should that be necessary.
One of the major drawbacks of the E Visa category is that E visas are not available to nationals of many countries (notably, the E Visa is not currently available for nationals of the BRIC–Brazil, Russia, India and China–nations who frequently seek US work visas). Another major drawback is that US Consulates in certain countries, due to high volume or other reasons, take a long time to process an E Visa, and no expedited E Visa process is possible at those consulates.
One major drawback of the L-1 Visa is that, over the last few years, L-1 Visa petitions have faced intense and increasing scrutiny both when filing at USCIS in the US, and when obtaining an L-1 Visa at a US Consulate.  This can present a major hurdle when an employer is trying to obtain an L-1 Visa for its employees.  In addition, USCIS has recently been denying L-1 Visa petitions that request L-1 status for an individual who also holds substantial ownership of the company.  This has created major problems in obtaining L-1 Visa status for entrepreneurs starting a company in the US, and for other individuals at smaller enterprises.
In 2004, Congress introduced restrictions aimed at preventing L-1B Visa workers from being outsourced to companies unrelated to the petitioning company (to prevent labor for hire situations) as well as an additional anti-fraud fee of $500 per L-1 Visa petition. If an L-1B Visa candidate is to work at a work site of an unaffiliated company, and if his or her work is to be supervised primarily by that unaffiliated company, then the L-1B Visa cannot be granted.