Kirberger PC: a boutique law firm providing US visa and immigration services since 1998.
RSS
Follow @kirberger
Info
| | | | |
| --- | --- | --- | --- |
| I-102 | Application for Replacement/Initial Nonimmigrant Arrival/Departure Record | Initial issuance or replacement of Form I-94 | Sep 17, 2016 |
| I-131 | Application for Travel Document | All other applicants for advance parole | Sep 10, 2016 |
| I-539 | Application to Extend/Change Nonimmigrant Status | All other extension applications | Oct 14, 2016 |
| I-600 | Petition to Classify Orphan as Immediate Relative | US citizen filing to adopt orphan | Oct 11, 2016 |
| I-600A | Application for Advance Processing of Orphan Petition | US citizen who plans to adopt foreign-born child | Oct 11, 2016 |
| I-601A | Application for Provisional Unlawful Presence Waiver | Provisional Waiver of Unlawful Presence | Jun 2, 2016 |
| I-765 | Application for Employment Authorization (EAD) | Based on pending I-485 adjustment application [(c)(9)] | Sep 11, 2016 |
| I-765 | Application for Employment Authorization (EAD) | All other applications for employment authorization | Sep 11, 2016 |
| I-817 | Application for Family Unity Benefits | Voluntary departure under the family unity program | Sep 2, 2016 |
| I-824 | Application for Action on Approved Application or Petition | To request further action on approved application or petition | Aug 30, 2016 |
NBC Processing Times: USCIS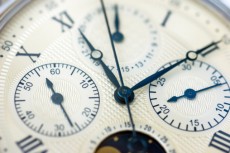 USCIS National Benefits Center serves a unique role within USCIS as part of the Field Operations Directorate. NBC opened in 2001 in Lee's Summit, Missouri; its original name was the Missouri Service Center. This is why NBC receipt notices begin with the letters "MSC." Below are updated NBC processing times as of November 30, 2016, posted December 29, 2016.
NBC's primary mission is to prepare immigration applications for adjudications that require an interview at a USCIS Field Office. Preparing such an application requires considerable time and effort, including background and security checks and reviewing evidence to support eligibility.
NBC Processing Times as of November 30, 2016 (USCIS National Benefits Center), Posted January 25, 2017
NBC Workload and Processing
Note that missing evidence will not delay the processing of an N-400 application at NBC. But if the missing evidence is not provided at the time of interview in the applicable USCIS Field Office, USCIS may delay adjudication or even deny the application.
Each USCIS Field Office, not NBC, determines Form I-485 and Form N-400 processing times since NBC does not conduct final adjudication. Please check our website at www.uscis.gov for processing times of such applications at your local USCIS Field Office.
If you need to contact the NBC regarding your case, please call our National Customer Service Center (NCSC) at 1-800-375-5283. The representative taking your call will send an electronic message to NBC that they will  answer within 15 days. NBC answers expedite requests for certain applications within 5 days.
Contacting NBC
You can submit an inquiry about your Form I-765 if your case has been pending more than 75 days.