Kirberger PC: a boutique law firm providing US visa and immigration services since 1998.
RSS
Follow @kirberger
Info
PERM Labor Certification Green Card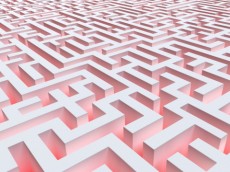 PERM (Program Electronic Review Management), initiated in 2005 by the US Department of Labor, is the most common program through which an employer can sponsor an employee for a green card.Although PERM replaced an earlier Labor Certification that was extremely cumbersome and lengthy (applications routinely took more than 5 years to process–and this was only the first of three potentially lengthy steps to the green card), it too can be very burdensome and lengthy. However, it does offer some improvement over the old labor certification system in speed.
PERM Application Process
PERM applications may be submitted online or by mail (online is much preferable). No supporting documentation is required with the new PERM application form, which is very detailed. However, the US Department of Labor (DOL) reserves the right to audit an employer's PERM file to ensure compliance with all filing and record-keeping requirements. So creating and maintaining supporting documentation for each PERM application is highly recommended.
PERM Filing Requirements
Prior to filing a PERM application, an employer sponsor and/or its legal representative must do the following:
Prevailing Wage Determination (PWD): The employer must obtain a PWD from the local State Workforce Agency (SWA) in advance of filing a PERM application. The salary offered must meet or exceed the prevailing wage determination.
Posting Notice: The employer must post a notice of the job opportunity offered for at least 10 consecutive business days on its premises and in any in-house media in accordance with normal procedures used in recruitment for similar positions.
Job Order: The PERM employer must place a job order with the State Workforce Agency (SWA) for a period of 30 days.
Advertisements: An advertisement must be placed in two different Sunday editions of a newspaper of general circulation in the area of intended employment. For professional positions requiring experience and an advanced degree, the employer has the option of placing the second advertisement in a professional journal.
Additional Recruitment for Professionals: For professional positions at least three additional recruitment steps must take place, including: (1) job fairs; (2) employer's website; (3) job search website other than employer; (4) on campus recruiting; (5) trade or professional organizations; (6) private employment firms; (7) an employee referral program if it includes identifiable incentives; (8) notice of job opening at campus placement office if the job requires a degree but no experience; (9) local and ethnic newspapers as appropriate; (10) radio and television advertisements.
Recruitment Report: The PERM employer must prepare a recruitment report describing the minimum steps taken for recruitment along with the results.
Record-Keeping and Retention of Documentation: PERM documents must be retained for five years from the date of filing.