Kirberger PC: a boutique law firm providing US visa and immigration services since 1998.
RSS
Follow @kirberger
Info
About Priority Dates and Cut-Off Numbers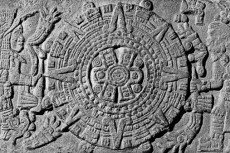 Priority Dates are cut-off numbers that determine Immigrant Visa (permanent visa, or green card) availability in the numerically limited United States Immigrant Visa (IV) categories.
Generally speaking, Priority Dates are the filing dates of applications or petitions toward United States immigrant status–the date a United States government agency such as the US Department of Labor (DOL) or US Citizenship and Immigration Services (USCIS) receives an application or petition toward US immigrant status. Priority Dates may be the filing date of an approved PERM Labor Certification application, or the filing date of an I-130 immigrant relative petition or an I-140 immigrant petition. You can find your Priority Date on either your PERM receipt or your I-130 or I-140 receipt notice (Form I-797), depending on which is applicable in your case.
The monthly Visa Bulletin, published by the Department of State Visa Office (VO) around the 8th of each month, lists cut-off dates for a particular time frame, including Employment-Based Priority dates (EB), Family-Based Priority dates (FB) and DV Green Card Lottery Cut-Off numbers. The latest Priority Dates are presented in charts which are accessible via the links below.