Kirberger PC: a boutique law firm providing US visa and immigration services since 1998.
RSS
Follow @kirberger
News
For Nationals of Kazakhstan US Visa Validity Period Increases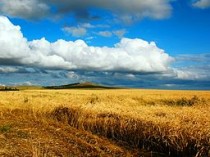 For nationals of Kazakhstan US visa validity periods have increased for several nonimmigrant visa categories. As of August 1, 2013, qualified applicants applying for diplomatic, official, tourist, business, student/exchange, and media visas will be issued US visas with a maximum validity of 5 years on a reciprocal basis with the Government of Kazakhstan.
The cost of a 5 year maximum validity visa for business (B-1), tourism (B-2), representatives of media organizations (I), and study/ exchange program (J-1)  participation will be $160.  Diplomatic, official, and US government-sponsored exchange program visas remain free-of charge.
US visa applicants wishing to renew previously issued visas of the above-mentioned categories and who qualify for our mail-in application procedures may mail their passports and applications to either the US Embassy Astana or US Consulate Almaty.  An explanation of the US Mission Kazakhstan's mail-in application procedures can be found at: http://www.ustraveldocs.com/kz_ru/kz-niv-visarenew.asp.
Prior to August 1, 2013, the validity and cost of all US visa categories will remain unchanged.
The US Mission Kazakhstan reminds all US visa applicants that the requirements to qualify for all nonimmigrant visa categories, as well as all current application procedures, remain unchanged.