Kirberger PC: a boutique law firm providing US visa and immigration services since 1998.
RSS
Follow @kirberger
News
London E Visa Summer Service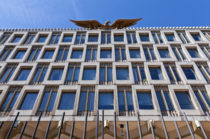 The US Embassy London E Visa Office will provide only very limited services with the possibility of some closures during the months of July and August 2012 due to the forthcoming 2012 Olympics in London.  The London E Visa office will be closed July 16, 2012, through August 17, 2012.
All London E visa appointments are currently available from July 2 to July 13, 2012. Regular E Visa services should resume August 20, 2012. The London E Visa office will notify E visa applicants of any schedule changes.