Kirberger PC: a boutique law firm providing US visa and immigration services since 1998.
RSS
Follow @kirberger
News
Nonimmigrant Visa Wait Times in India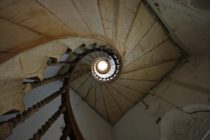 Nonimmigrant visa wait times to obtain interview appointments at US Consular Posts in India have become extraordinarily long–some more then 90 days, according to AILA. Given this situation and the likelihood that it will continue indefinitely, nonimmigrant visa applicants in India may wish to consider visa processing in a third country.
Current Nonimmigrant Visa wait times in India for NIV Categories Other than B, F, and J
Chennai – 75 days
Hyderabad – 93 days
Kolkata – 96 days
Mumbai – 88 days
New Delhi – 100 days
Future Nonimmigrant Wait Time Projections
These long nonimmigrant visa wait times are likely to continue, and they may increase during the busy summer months. DOS has reported that demand for visas to travel to the United States has increased by 80% in the past five years. Also, Mission India has adjudicated more than one million visa applications during the last fiscal year alone.
The US Department of State (DOS) is currently seeking approval from the Government of India to add US consular positions to alleviate the increase in nonimmigrant visa wait times.
In the interim, Indian nonimmigrant visa holders in the United States may wish to defer unnecessary travel to India until after the backlogs have subsided. If travel is essential, prospective applicants and their US employers should be prepared for lengthy delays in the scheduling of visa interviews.
Expedited Nonimmigrant Visa Appointments
The Mission India visa appointment system provides a mechanism for requesting an expedited appointment. But priority goes to cases involving humanitarian issues (e.g., travel to receive an organ donation, to care for a seriously ill relative in the U.S., etc.). Business emergencies take second priority. In making a business expedite request, applicants should explain why travel is urgent, why advance planning was not possible, and the negative impact if travel is not possible, etc.
Mission India requires applicants for a petition-based nonimmigrant visa to have a USCIS approval of the underlying petition in hand before requesting an interview.
Other Options for Obtaining a Nonimmigrant Visa
Of course, applying for a nonimmigrant visa outside of India as a Third Country National (TCN) may be an option. Such applications are mostly likely to be successful where there are no "dual intent" issues, i.e., in cases where INA §214(b) does not apply (i.e., H1B and L-1).