Kirberger PC: a boutique law firm providing US visa and immigration services since 1998.
RSS
Follow @kirberger
News
O-1 Visa Denials Investigated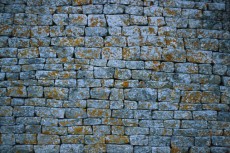 Due to an outcry from immigration practitioners, the film industry, the performing arts community and various research institutions, in the summer of 2010, USCIS has been investigating O-1 visa and P visa denials and requests for further evidence (RFEs), which have increased dramatically over the past 18 months. 
USCIS California Service Center (CSC) denial rates for O-1 visa petitions have increased from 9.6% in 2008 to 19.6% in 2010. Similarly, O-1 visa RFEs have increased from 16.2% in 2008 to 37.5% in 2010.
O-1 visa and P visa petitions that had been previously approved, and O-1 visa and P visa petitions of the quality that had normally been approved in the past, are now being denied and/or intensely questioned.
Immigration practitioners have also observed an increase of denials and RFEs as well as increased application of inconsistent or incorrect standards as well as an apparent lack of USCIS staff training and competence regarding guidelines on O-1 visa petitions over the last 18 months.
In response to criticism, USCIS Director Alejandro Mayorkas has promised to improve processing times and to provide greater consistency in adjudicating visa petitions. He has also directed a broad review of visa guidelines, promised to process petitions in 14 days and to increase staff training. In addition, he has initiated an investigation of requests for evidence.