Kirberger PC: a boutique law firm providing US visa and immigration services since 1998.
RSS
Follow @kirberger
News
Start-Up 2.0 Act Introduced in US Senate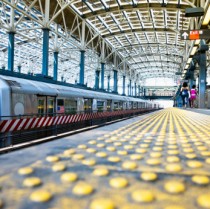 On May 22, 2012, a bipartisan group of US Senators introduced the Start-Up 2.0 Act (S.3217), a bill that seeks to create a new STEM green card category for US educated foreign students with an advanced degree in a STEM field, as well as a new entrepreneur visa category.  The bill also seeks to eliminate per-country caps for employment-based visas, among other things.
Several similar such bills have been introduced over the course of the last few years, so this bill remains speculative.  But we will note any further progress here.
In a Politico editorial on May 21, 2012, Senators Rubio (R-FL), Coons (D-DE), Moran (R-KS), and Warner (D-VA) note that this Bill is an attempt to promote US economic growth by providing US businesses with the highly-skilled labor that is now in shortage among American workers, as well as to support the creation of innovative businesses and new jobs in the US by foreign entrepreneurs.  They note that:
companies less than 5 years old have created nearly all net new jobs in the United States between 1980 and 2005; and,
3/4 of the technology and engineering companies created in the US between 1995 and 2005 have had at least one key foreign-born founder.
On the same day Bill S.3217 Start-Up 2.0 2012 was introduced, a group of prominent US business leaders led by New York City Mayor Michael Bloomberg, Partnership for a New American Economy, published a report, Not Coming to America, critiquing the antiquated US immigration system and providing recommendations for adapting US immigration law to fit a rapidly-evolving global economic landscape. That report also provides information regarding a number of other countries' immigration systems for both technology and engineering (STEM) workers as well as entrepreneurs, each of which it deems critical to the current and future economy.