Kirberger PC: a boutique law firm providing US visa and immigration services since 1998.
RSS
Follow @kirberger
News
US Consulate Mumbai Visa Appointment Reduction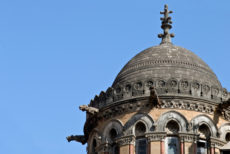 The US Consulate Mumbai has announced limited visa appointment availability due to construction of a new US Consulate Mumbai. The new US Consulate Mumbai facility is scheduled to open in November 2011.
Several interview windows at the US Consulate Mumbai have been closed, limiting the number of possible US visa applicants. Visa applicants who have already scheduled an H-1B visa or L-1 visa interview appointment at US Consulate Mumbai may keep that appointment time. However, no new H-1B visa or L-1 visa appointments will be made at the US Consulate Mumbai until further notice.  Until then, new H-1B visa and L-1 interviews may be scheduled at the other US Consulates in India or the US Embassy New Delhi.
Appointments should be scheduled via VFS, and visa application appointment times are available on the VFS website.