Kirberger PC: a boutique law firm providing US visa and immigration services since 1998.
RSS
Follow @kirberger
News
US Embassy Bucharest: New Visa Procedures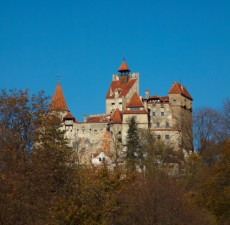 The US Embassy Bucharest will implement a new visa application and visa appointment procedures on September 13, 2012. Applicants who wish to schedule an appointment between September 10 and September 20, 2012, should start the visa application process as soon as possible. US Embassy Bucharest will issue more details on this procedure in the near future.
All applicants (except those who qualify for the Visa Renewal program) must appear at the Consular Section of the US Embassy Bucharest for a personal interview. Visa applicants should carefully read the information on the US Embassy Bucharest web site prior to coming for a visa interview.
All Romanians who wish to visit the US temporarily must apply for a nonimmigrant visa. Permissible activities while in the US on a nonimmigrant visa include tourism, business, medical treatment and certain types of temporary work. US immigration law determines the type of visa necessary for a particular purpose.
Holding a US visa does not guarantee admission into the US. The US Customs and Border Protection (CBP) has the authority to allow you into the US, and also to determine the length of your visit. At the US port of entry, a CBP official must validate your Form I-94 Record of Arrival – Departure, which will tell you how long you are authorized to stay in the US.
The US Embassy Bucharest explains the US visa application process in detail here, and provides a FAQ on the US visa process here. Each visa applicant must fill out a visa application form online. Depending upon the type of visa application, applicants may be required to bring additional documents to the visa interview. For a list of required document, select the type of visa for which you are applying on the US Embassy Bucharest website.
Prospective visa applicants may find useful information regarding Visa Refusals and Questions and Answers on INA Section 214(b). If you require further information, contact the US Embassy Bucharest.
Visa Appointment and Processing Wait Times
Many factors may influence visa processing, including additional administrative processing or incomplete applications. So visa applicants should plan well in advance of their prospective travel plans and apply as early as possible for a visa. For further information on wait times, check Visa Appointment and Processing Times.
Legal Rights and Protections
The US Government is committed to fighting human trafficking and labor abuses. The William Wilberforce Trafficking Victims Protection Reauthorization Act explains your rights and protections and provides relevant resources. Further information on this may be found at Rights and Protections for Temporary Workers.
US Visa Programs
For further information on particular US visa programs, go to the US Embassy Bucharest website.