Kirberger PC: a boutique law firm providing US visa and immigration services since 1998.
RSS
Follow @kirberger
News
US Embassy Caracas Suspends New Tourist Visa Issuance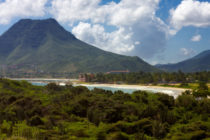 The US Embassy Caracas (Venezuela) issued a notice March 24, 2014, stating that as a result of the expulsion of several US consular officials along with Venezuelan government delays in issuing visas for incoming officers, the US Embassy Caracas does not have sufficient consular staff at present to continue to schedule appointments for first-time tourist (B-1 and B-2) visa applicants. Until further notice, the US Embassy Caracas can offer such appointments only in emergency situations.
If you already have an appointment, please appear at the appointed date and time, because it is unlikely under current staffing conditions that we will be able to re-schedule your interview in a timely manner.
Applicants may apply for first-time tourist (B-1 and B-2) visas at other US embassies or consulates abroad, but they still must prove ties outside the United States when applying, regardless of the place of application. Once our consular staffing is allowed to return to normal levels, we anticipate being able to schedule appointments for first-time B-1 and B-2 visa applicants.
Finally, please note that there are still timely appointments available for renewals of B-1 and B-2 visas (so long as the visa has not been expired for more than a year) and for all Embassy of the United States Caracas, Venezuela other classes of visas at the US Embassy Caracas.
For more information and updates, please see the US Embassy Caracas web site.