Kirberger PC: a boutique law firm providing US visa and immigration services since 1998.
RSS
Follow @kirberger
News
US Embassy Manila Visa Payment Process Change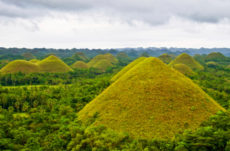 The US Embassy Manila has announced a bank payment process change for nonimmigrant visa (NIV) applicants. Beginning on September 3, 2012, nonimmigrant visa applicants at US Embassy Manila must present a US visa application deposit slip to pay the machine-readable visa (MRV) application fee.
Printed Deposit Slip Required to Schedule Visa Appointment at US Embassy Manila
The deposit slip contains an expiration date, and bank agents will not accept payments based on an expired deposit slip. Upon receipt of payment, the bank will issue a receipt. This receipt cannot be replaced. US Embassy Manila visa applicants will not be able to schedule an appointment without the receipt number.
For complete instructions and to print the deposit slip, please visit US Embassy Manila visa online appointment website. To obtain more information about this requirement, please call the Embassy Call Center at 982-5555 or 902-8930, available Monday to Friday, between 8:00am and 8:00pm.
New US Embassy Manila Visa Application Fees
In addition, on April 13, 2012, the US Department of State implemented new Machine-Readable Visa (MRV) fees to ensure sufficient resources to meet the cost of processing nonimmigrant visas. US Embassy Manila is now collecting these new fees for appointments made for April 13, 2012 or later. There is a 90-day grace period during which applicants who paid at the former, lower rate will not need to pay the additional (differential) fee.
US Embassy Manila Visa Fee Table
Below are the new nonimmigrant visa fees in Manila.
| | | |
| --- | --- | --- |
| US Visa Class | Old Visa Fee | New Visa Fee |
| B-1, B-2, C-1, D, F, M, J and all other NIV categories not listed below. | $140 | $160 |
| Petition-based Visas: H, L, O, P, Q and R; CW-1 and CW-2 | $150 | $190 |
| E-1 Trader or E-2 Investor, and E-2C | $390 | $270 |
US Embassy Manila visa applicants who paid at the old rate and booked an appointment on or after July 13, 2012, must pay the difference in the fee that corresponds to their visa class (an additional $20 or $40; see chart above) before their interviews.
Applicants must pay the difference in fees at the US Embassy Manila cashier on the day of their scheduled interview. Visa applicants must present both MRV receipts from Bank of the Philippine Islands (payment of lower fee) and the Embassy cashier (payment of incremental fee) before proceeding to the pre-screening of visa applications.
Instructions on how and where to pay the incremental fee will be available once inside the Embassy premises. Visa applications will not be processed unless the full MRV fee has been paid.
For nonimmigrant E-1 Trader or E-2 Investor visa applicants, no refunds will be available if paid prior to the effective date of the new fees. All fees are valid for the usual one calendar year from the date of payment.
Important Rescheduling Procedures for US Embassy Manila Visa Applicants
J-1 visa applicants are encouraged to schedule their visa appointments no more than two months before the start of their J-1 exchange visitor program, the date of which is specified in the Form DS-2019. J-1 visa holders may only enter the US 30 days before the initial program start date. The wait time for J visa appointments is generally short, so rest assured that J-1 applications will be processed in time. For questions regarding this policy, please email or call (02) 301-2104.
Important Notice for Nonimmigrant Visa Applicants
The MRV fee that visa applicants pay before making an appointment for a visa interview includes the cost of making the appointment and courier delivery of your passport after the visa interview. There are never extra fees for making an appointment or courier delivery. If someone asks for an additional fee, please email the US Embassy Manila as soon as possible.