Kirberger PC: a boutique law firm providing US visa and immigration services since 1998.
RSS
Follow @kirberger
News
US Embassy New Delhi: Interview Waiver Pilot Program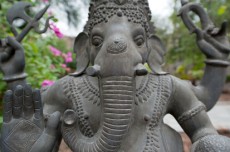 The US Embassy New Delhi has announced that under a new initiative, in select circumstances, qualified foreign visitors who have been interviewed and thoroughly screened in conjunction with a prior US visa application may be eligible to renew their US visas without undergoing another interview.
The Interview Waiver Pilot Program allows consular officers to waive interviews for qualified temporary visa applicants worldwide who are renewing their B-1 visa or B-2 visa within 48 months of the expiration of their previously held B-1 or B-2 visa, and within the same classification as the previous visa.
The US Embassy New Delhi and US Consulates throughout India have been instructed to begin implementing the Interview Waiver Pilot Program immediately.
The Interview Waiver Pilot Program does not entitle any US visa applicant to a waiver of personal appearance. US consular officers will retain the authority to interview any US visa applicant who they determine requires a personal appearance.