Kirberger PC: a boutique law firm providing US visa and immigration services since 1998.
RSS
Follow @kirberger
News
US Embassy Tokyo Visa Appointments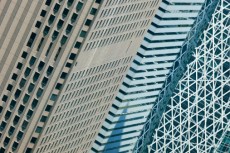 As of March 18, 2011, US Embassy Tokyo advises that they are only processing emergency visa cases due to the recent events in Japan. Some nonimmigrant visa applicants with approaching deadlines, such as students, and individuals already scheduled for nonimmigrant work visa appointments may keep their interview appointments.  See below for more detail.
F-1 visa, M visa, and J-1 visa applicants who already have US Embassy Tokyo appointments in March and must register with their schools or organizations by the end of March may come for their interviews as scheduled.
Those who already have a US Embassy Tokyo appointment for March and are applying for a work visa such as H-1B visa, L-1 visa, E-1 visa or E-2 visa, may come for interviews as scheduled.
Those applying for a B visitor visa or transit visa, even if they have already scheduled an appointment, may not be interviewed.
Those who don't yet have an appointment at the US Embassy Tokyo in March should schedule an appointment in April or later.
Finally, US Embassy Tokyo advises that they can assist in emergency cases only under very limited circumstances, and they hope to resume normal operations as soon as possible. Please continue to monitor their website for updates.