Kirberger PC: a boutique law firm providing US visa and immigration services since 1998.
RSS
Follow @kirberger
News
US Embassy Tripoli, Libya: Consular Section Reopening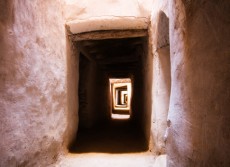 UPDATE: Please note that nonimmigrant visa services at US Embassy Tripoli have been suspended indefinitely. Please monitor the Embassy's website for information on resumption of services.
ORIGINAL POST: The US Embassy Tripoli, Libya, has announced that the Consular Section will reopen Monday, August 27, 2012. The Consular Section at the US Embassy Tripoli will offer a full range of services, including nonimmigrant visas for travel to the US and services to American citizens who reside in Libya.
US Ambassador to Libya Chris Stevens remarks regarding the US Embassy Tripoli Consular Section: "The reopening of the Consular Section is great news for US-Libyan relations. It will help strengthen educational, business, and personal ties between our two countries, which are the foundation of our long future together as friends and partners. The new Consular Section will make it easier for Libyans to visit the United States and for Americans to receive consular services here in Libya."
The new office is located in the US Embassy Tripoli's temporary facilities on Wali Alahed Street, Airport Road. Individuals who are interested in applying for a US visa, please note the following.
On Thursday, August 9, 2012, Libyans will be able to begin scheduling visa interviews for dates after the official opening of the US Embassy Tripoli Consular Section (after August 27, 2012) by following 3 steps:
All US visa applicants must use the DS-160 online application form.
After completing the DS-160, visa applicant should choose an appointment date and time by clicking on the "Schedule Appointment" button. Each individual requesting a US visa must have an appointment time. When making an appointment, applicants must use their passport numbers and the valid barcode from the application. A visa appointment will not be registered if applicant does not enter this information correctly. If an appropriate date is not available, please keep checking the website as the schedule may change suddenly, and visa appointments may become available.
Applicants should appear at the US Embassy Tripoli on the day and time of the scheduled visa interview, fully prepared with the confirmation page of the visa application form. Visa applicants who arrive 30 minutes prior to or subsequent to interview appointment times will not be admitted for an interview.
Additional information on visas is available at the Consular Section's website. American citizens may find information about services to Americans here.