Kirberger PC: a boutique law firm providing US visa and immigration services since 1998.
RSS
Follow @kirberger
News
US Immigration Benefits: Japanese Nationals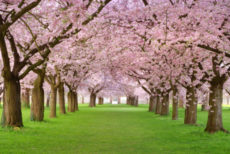 As of March 17, 2011, in light of the recent Japan earthquakes and tsunami, USCIS has issued a reminder of US immigration benefits available to Japanese nationals upon request.  USCIS understands that a natural disaster can affect an individual's ability to establish or maintain lawful US immigration status. Temporary relief measures regarding US immigration benefits for Japanese nationals may include:
The grant of an application for change or extension of nonimmigrant status for an individual currently in the US, even if request is filed after expiration of authorized period of admission; re-parole of individuals granted parole by USCIS;
Extension of advance parole, expedited processing of advance parole requests; expedited adjudication and approval, where possible, of requests for off-campus employment authorization for F-1 students experiencing severe economic hardship;
Expedited processing of immigrant petitions for immediate relatives of US citizens and US lawful permanent residents (LPRs); expedited employment authorization where appropriate; and assistance to LPRs stranded overseas without immigration documents such as Green Cards. USCIS and the Department of State (DOS) will coordinate on these matters when the LPR is stranded in a place that has no local USCIS office.
Visitors traveling under the Visa Waiver Program (VWP) may visit a USCIS local office for assistance. Japanese nationals at a US airport may contact the US Customs and Border Protection (CBP) office there. For more information on USCIS humanitarian programs, visit www.uscis.gov or call the National Customer Service Center at 1-800-375-5283.