Kirberger PC: a boutique law firm providing US visa and immigration services since 1998.
RSS
Follow @kirberger
News
Visa Office Update: September 2012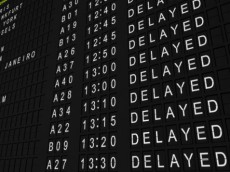 The Visa Office (VO) of the Department of State has announced that EB-1 visa usage is at a record high, that EB-2 India is likely to go to 2006 next month and EB-2 China will be somewhat ahead of EB-2 India; and that EB-2 worldwide may be current in October or November.
EB-1 Visa Usage
With regard to the extremely high level of EB-1 visa usage in August 2012, the Visa Office guesses that this may be due to USCIS clearing backlogs, the new Deferred Action for Childhood Arrivals (DACA) program, or pent up demand from 2011 or upgrades from other Employment Based (EB) categories.  In any case, if EB-1 visa usage remains high, the EB-1 visa category could close in September 2012, to become current in October 2012.
In July 2012, EB-1 visa usage was nearly 3,000, approximately 1,200 of which had 2011 or earlier priority dates. The 13,000 unused EB-1 visa numbers that the Visa Office had expected to materialize in FY2012 to be used for EB-2 visas therefore never occurred, thus further increasing the EB-2 visa backlog.
EB-2 India Visas
EB-2 India priority dates will likely go to 2006 upon publication of the Visa Bulletin in October 2012 rather than to 2007, as the Visa Office had previously expected. This is due to both the high level of EB-1 visa usage as well as retrogression in 2012. The Visa Office expects EB-2 India priority dates to remain in 2006 for the foreseeable future. However, it is possible, though unlikely, that EB-2 India could drop to 2005. This category will be slow-moving in FY2013.
EB-2 China Visas
EB-2 China priority dates will be further ahead than India, although the Visa Office is still making an assessment of this issue.
EB-2 Visas Worldwide
EB-2 visas worldwide may become current in October 2012, or it may go to early 2012, and then become current in November 2012. The delay is because employment based visa numbers (unlike family-based visa numbers) generally move in a predictable fashion, so the Visa Office wants to keep a steady usage of EB visas each month. The Visa Office expects many EB-2 worldwide applications to be filed or pending in October; so slowing usage can assist in predicting EB usage for the remainder of the fiscal year. There may be a correction in EB-2 visas worldwide toward the latter portion of FY2013, causing EB-2 visa worldwide retrogression. If that occurs, EB-2 worldwide would not longer remain current.
EB-3 Visas Worldwide
EB-3 visas worldwide should stay as posted for the remainder of September 2012. The Visa Office has no prediction on EB-3 worldwide in the forthcoming October Visa Bulletin, although they expect steady progress in this category unless there is very heavy EB-1 and EB-2 usage in FY2013, which would then slow EB-3 visas worldwide.
Other Issues Regarding Backlogs, Priority Dates
A major problem with predicting demand for Employment-Based Visas is that USCIS does not provide real time data regarding EB-3 to EB-2 upgrades. Also, there have been a substantial number of EB-2 to EB-1 upgrades. Upgrades are a major wildcard, since there is no data on the number of upgrades being used each month. Since the Visa Office retrogressed visa numbers earlier in 2012, they have a better idea of cases pending because cases filed with a pending adjustment of status application are pre-adjudicated, thus providing the Visa Office with more detail on each applicant's priority date history.
Initially in 2012, upgrades were generally limited to India and China. However, there appears to be an increasing number of  worldwide upgrades. There were 2,900 EB-2 worldwide upgrades in February 2012. More than 500 of these had priority dates of 2009 or earlier. The Visa Office now knows that 3,500 EB-2 worldwide cases have been pre-adjudicated, and are ready for approval on October 1, 2012, when EB-2 worldwide priority dates become current. The Visa Office anticipates more new EB-2 worldwide filings in October 2012.
Usage has dropped for Family-Based (FB) 2A cases. Outreach programs appear to increase FB visa usage, while Immigrant Visa Waiver delays (primarily in Mexico) slow usage. FB-2A usage has been slower than expected, so the Visa Office expects priority dates in that category to move forward at the same pace as FY2012. But if demand in FB-2A continues to be slow, this category may move forward significantly in spring 2013.